Key words: AC Servo, Closed Loop Stepper, Die Bonder
1. Overview
Die bonding has always been an essential part of the semiconductor supply chain, Die bonding machine are constantly improved with faster speed and better accuracy. Machine makers are scaling manufacturing capacity to meet increasing business demands, which is driven by data center applications, faster telecommunication up to 100GB, 5G wireless, and advanced optical sensors. High volume manufacturing of photonic, sensor, and semiconductor devices need an automatic die bonding system that can deliver industry-leading output without sacrificing high precision and superior flexibility.
Leadshine offer AC servo products and closed loop stepper products for this machine with rich experience.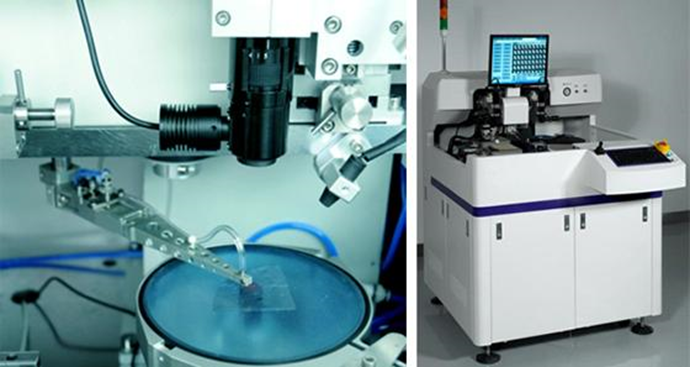 2. System Configuration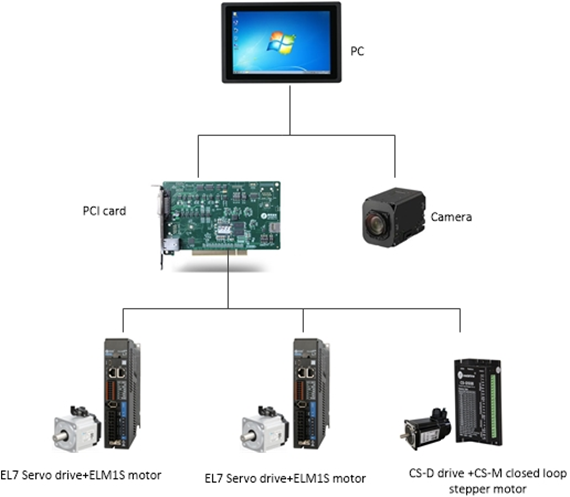 3. Leadshine Products Configuration
EL7 series AC servo
CS series closed loop stepper



Typical configuration

Drive model

EL7-D400Z

EL7-D400Z

CS-D508

Motor model

ELM1S-0200DH60F-SS

ELM1S-0400DH60F-SS

CS-M22323
4. System Advantages
High positioning accuracy, fast response and short positioning time, significantly improving the efficiency of the Die Bonder.

The functions of low frequency vibration suppression, interference suppression, friction compensation and automatic/manual filter design for making control system with excellent vibration and interference suppression to ensure the machine move smoothly.

Easy tuning for the gain parameters, setting time as low as 100ms fixing to improve manufacturing efficiency.