Keywords: AC servo, closed loop stepper, open loop stepper, dispensing machine
1. Overview
With the rapid development of 3C electronic and semiconductor industries in recent years, the market of dispensing machine becomes bigger and bigger. The research report shows that 3C industry dispensing machine all over the world is expected to achieve more than 4.2 billion by 2024.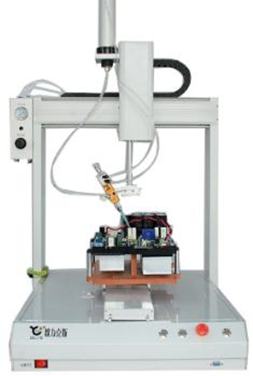 2. Equipment Introduction
The three-axes dispensing machine is a typical one, which is widely used in complex applications with high requirement, however , many machine manufacturers face the technical difficulties, such as long term development. long time for debugging and firmware upgrading .
Leadshine Technology has been working in the 3C industry for many years, with rich experience in dispensing applications, combined with controllers, servo, electric cylinder, precision mechanical platform and other high-performance products, integrated with leadshine's dispensing software to create a new generation of precision dispensing control system, to provide a full set of control solutions for dispensing application.
3. System Configuration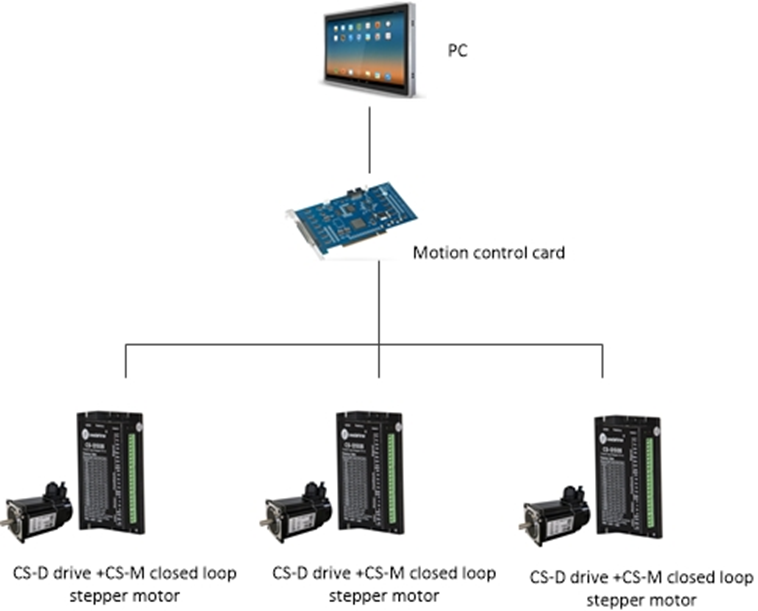 4. System Advantages
High speed, high accuracy
Based on the analysis of the characteristics of the XYZ mechanical platform and the simulation of the motion control model for dispensing applications, we have re-optimized the standard motion control algorithm to achieve higher dispensing speeds with high accuracy.
Special algorithm for glue dispensing
The new look-ahead algorithm processing of the dispensing to achieve smooth optimization of the special-shaped processing
In the application of variable speed, with look-ahead algorithm to avoid unnecessary Acc/Dec, and ensure the high-speed of the movement
The core products
EL7 series AC servo
CS series closed loop stepper