Leadshine designed the new website largely around the needs from our customers and have intensified the function to find the required information in order to get a successful solution as quickly as possible which also increases its value to the user, together with a fresh look, should contribute to an all round positive experience. Leadshine brand new global website revealed our international vision and globalization strategy, our goal is to support and help our partners to create greater value, starting from internet.
Highlights for the new website:
Simplified Navigation
Quick access to the detailed contents with a few clicks from the navigation bar. Greatly improved functionality and clarity ensures the more intuitive page browsing facility.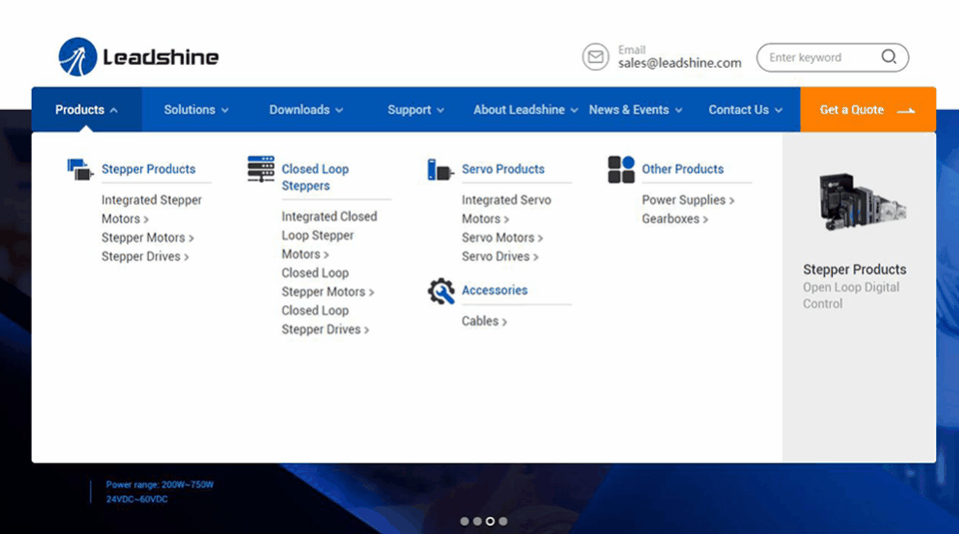 Abundant products & solutions
Professional and rich content (products, solutions, etc.) is displayed by category, helping users find the best motion control solution for their machines easily.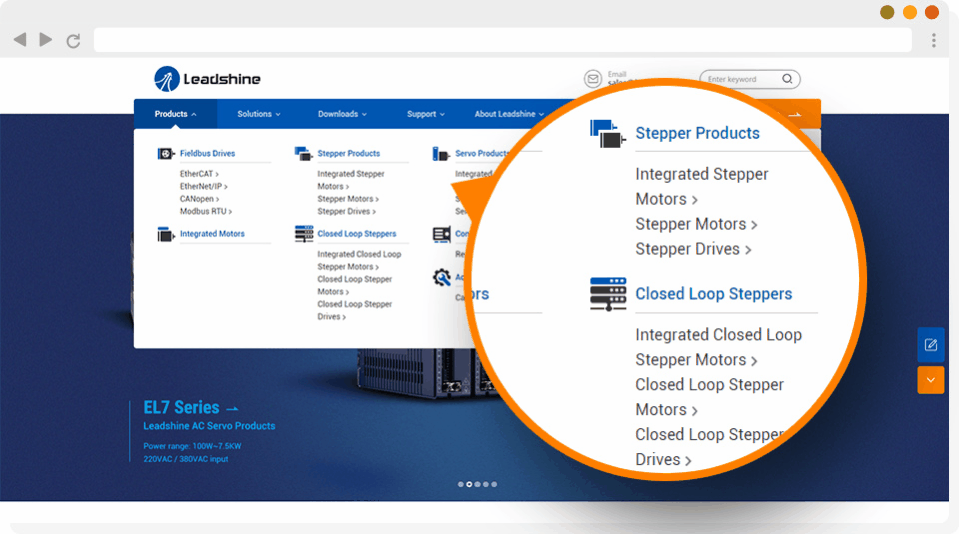 Advanced Product Filtering
You can select from various specifications, such as input voltage, output current, and command source for drives, or torque, frame size, power for motors, saving the model selection time effectively.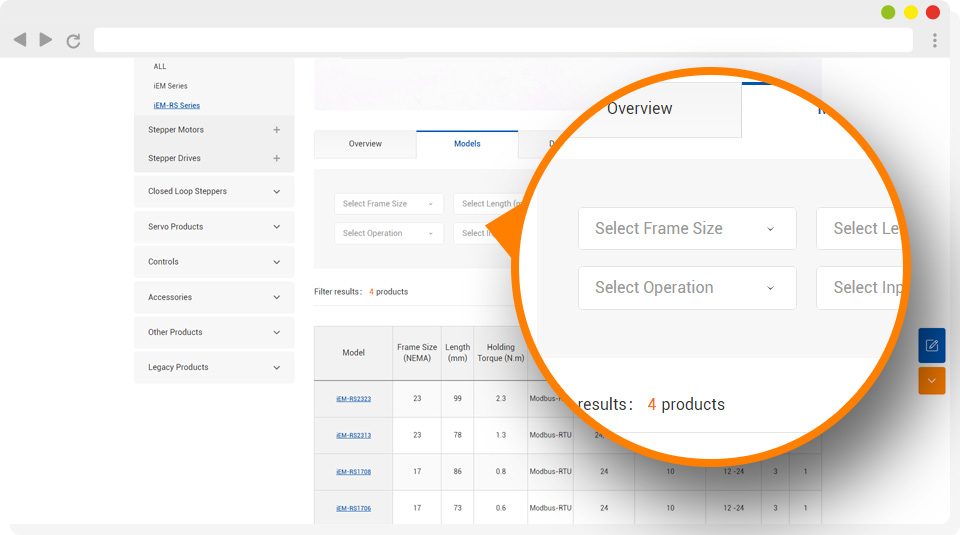 Fingertip Downloads
The downloads section presents our technical files such as catalog, manuals, datasheets, 2D / 3D drawings, and MotionStudio etc. Convenient for users to directly access, retrieve and download.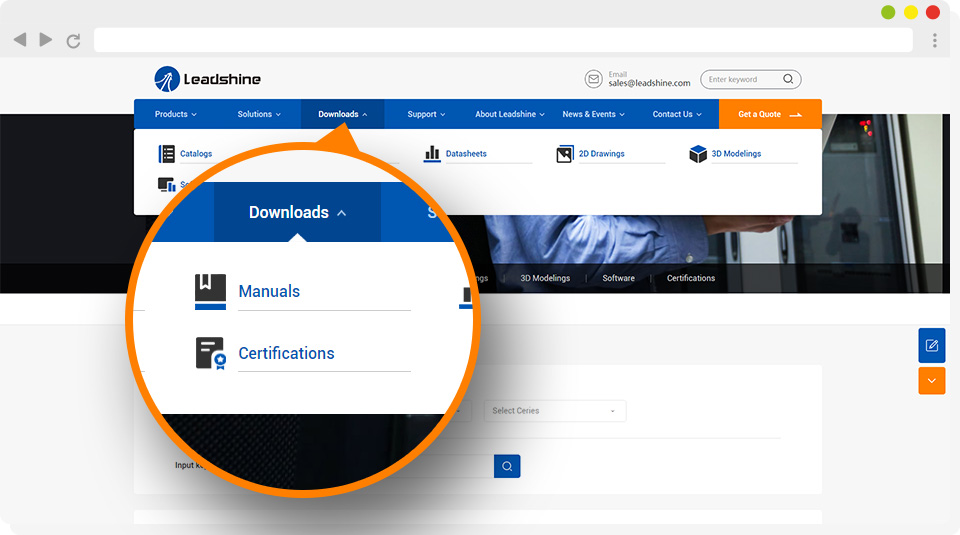 User-friendly interaction
Comprehensive social media links (Linkedin, Facebook, Youtube, Twitter) support one-click forwarding or sharing. Multi-forms online support and contact, quick to reach customer product inquiry or technical support demands.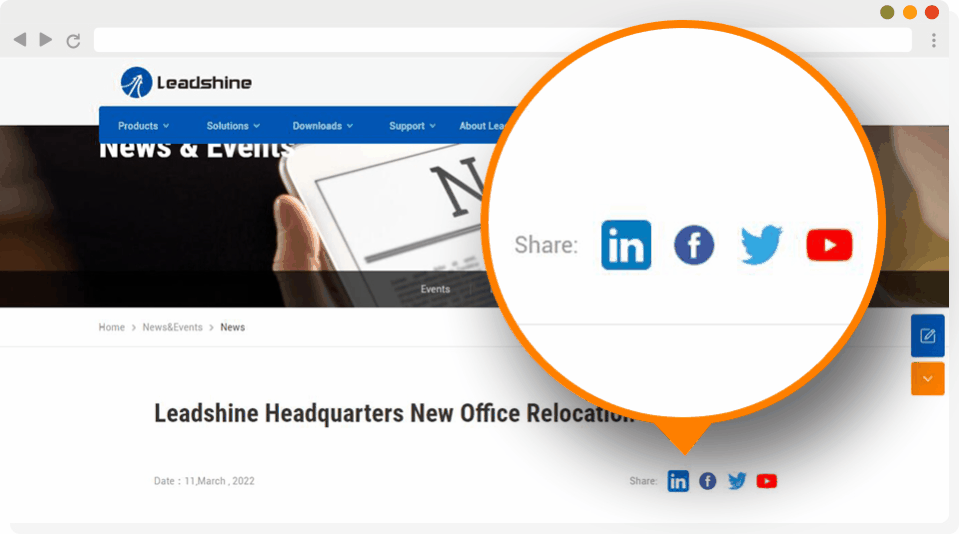 Thanks for your continued support in the past, we are committed to bringing a more intimate and user-friendly experience for global customers, providing instant and efficient services and starting a new journey of co-creation and win-win situation.
Leadshine plans to continue to add products, tools and information to the website moving forward, our commitment to meet the need of our end customers and help our customers to create more value will continue to be our focus as we work to enhance the customer experience with Leadshine.
Welcome to visit www.leadshine.com to find out more.
We also look forward to receiving your feedback to help us improve service quality continuously.