【Keywords】Leadshine servo; AGV; AMR; Efficient

1.1 Equipment Introduction
AGV: Automated Guided Vehicle.
An automatic guided vehicle system (AGVS) consists of one or more computer-controlled, wheel-based load carriers (normally battery powered) that run on the plant or warehouse floor (or if outdoors, on a paved area) without the need for an onboard operator or driver. Automatic guided vehicles (AGVs) are implemented across facilities to move materials and enhance efficiency and productivity while reducing product damage and labor cost. AGVs allow workers to be assigned to tasks where they could add value to the product rather than performing redundant and risky tasks.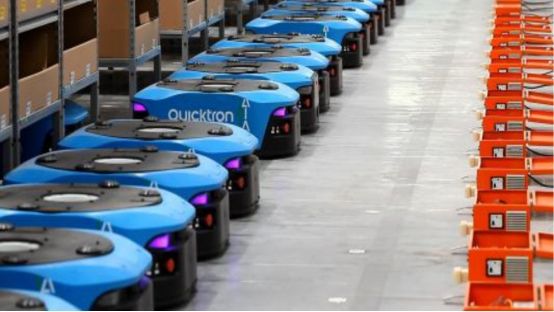 1.2 AGV structure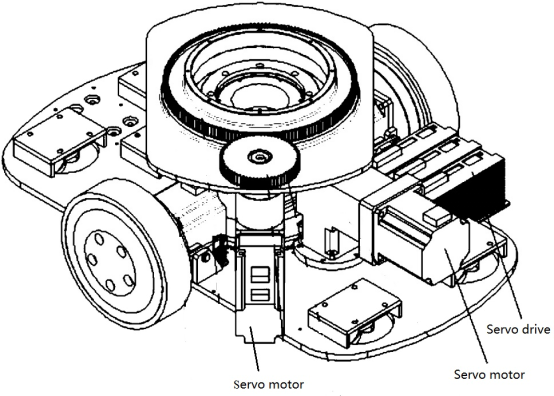 2.1 System Configuration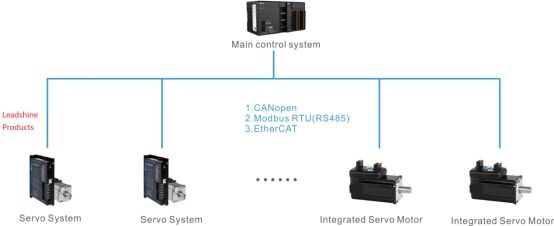 2.2 Products Configuration



General configuration

Drive model

ELD2-CAN7010B

ELD2-CAN7020B

Motor model

ELVM6040V48FH-M17-HD

ELVM8075V48FH-M17-HD



Dual-axis configuration

Drive model

2ELD2-CAN7020B

Motor model

ELVM6040V48FH-M17-HD

ELVM8075V48FH-M17-HD



Integrated servo motor configuration

Model

iSV2-CAN6040V48H

iSV2-CAN8075V48H
2.3 Solution Advantages
High load capacity
The servo system supports triple overload of the motor.
High positioning accuracy
The motor is equipped with a high-precision encoder and the drive uses an S-curve to plan acceleration and deceleration, the AGV starts and stops gently.
Save space
Compact design.

Integrated servo motors reduce cables, and easy to wire.
Open communication with control system
CANopen (CiA 301 CiA402)