【Keywords】Leadshine servo; steerable wheel sorter; efficient
1. Overview
1.1 Equipment Introduction
Steerable Wheel Sorter is composed of conveying equipment, driving wheels, conveying motors, rotating motors, servo controllers, etc. The main line adopts belt conveyors or roller conveyors, which can quickly and accurately convey the goods on the main line and sort to the corresponding branch conveyor without manual operation. It is widely used in sorting links of various logistics distribution centers that require high efficiency and good economy.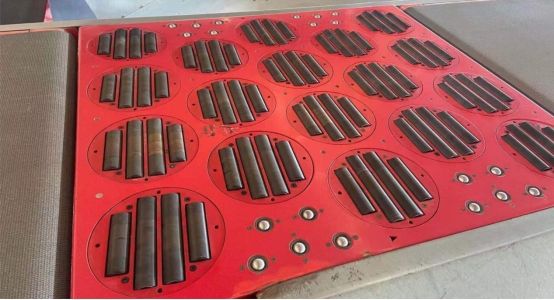 1.2 Sorting process
During operation, the steering controller changes the direction of the conveyor rollers according to the instructions given by the management system, so that goods can be sorted on the left and right.

2. Leadshine Solution
2.1 System Configuration

2.2 Products Configuration
| | |
| --- | --- |
| Drive model | EL7-RS750Z |
| Motor model | ELM1S-0750FH80F-SS |
2.3 Solution Advantages
Efficient
Fast response and precise positioning, the maximum sorting efficiency is 7000 pieces/hour.
Easy to control
Support for multiple command sources: Pulse+Direction/Modbus RTU/ CANopen/ EtherCAT.
Unattended, automatic operation