The work of the first half year of 2021 has come to an end. Leadshine overseas department colleagues have made concerted efforts and achieved a new sales record. Considering that it is hot summer right now, we were expecting to spend a relaxing weekend by the sea.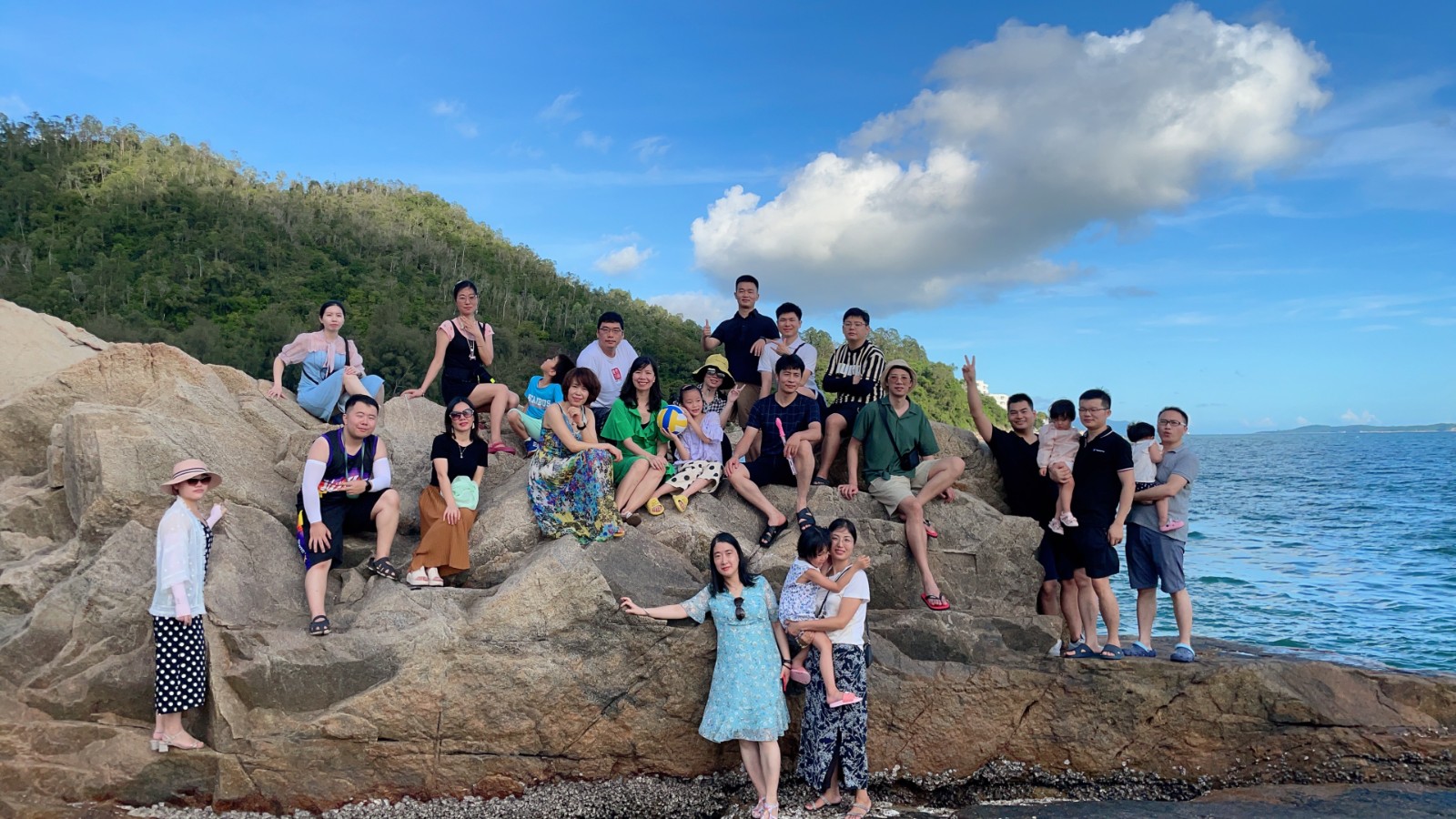 Early in the morning on July 10, 2021, after saying goodbye to the busy urban life, all the overseas department colleagues and their families drove directly to the Shayu Bay, which is a small fishing village with long history, known as land of idyllic beauty integrating red revolutionary traditional education and coastal ecological tourism together.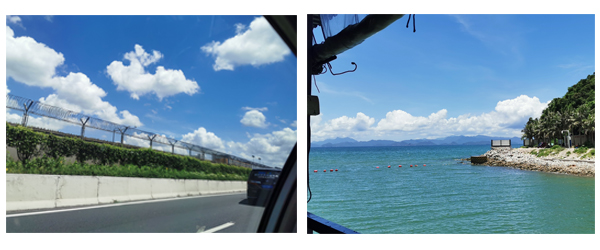 At noon, everyone gathered at the booked guesthouse, put down their luggage, took a rest, and then started the first highlight of this team building activity - seafood feast. The restaurant was located in a small corner bay near the sea. After sitting down, the natural scenery nearby was so beautiful, coupled with the seafood feast, everyone was so happy, and toasted to the team work in the last several months.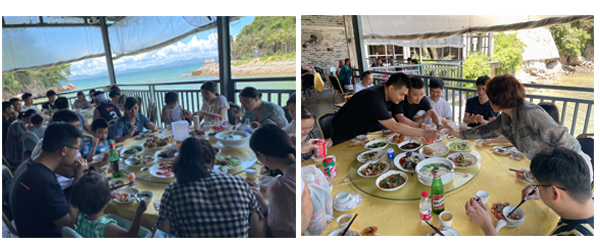 In the afternoon, everynoon went to the sea beach for playing. The little kids took their toys to play with sand, the adults took this opportunity for relaxation, playing beach volleyball or swimming in the sea, or even taking photos to capture the beautiful moments.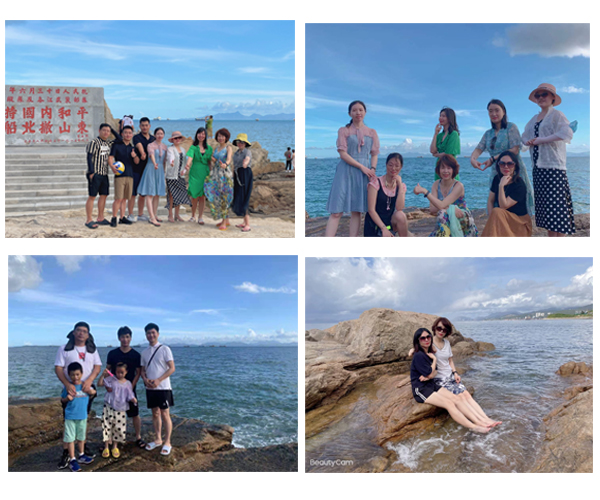 Meanwhile, the colleagues in charge of this team building activity have already started working on dinner for everyone at the guesthouse. In order to make this dinner more ceremonial, the guesthouse owner prepared a ribbon-cutting ceremony and gave their best wishes to Leadshine and all the families. Then everyone took their seats and began to enjoy the barbecue, and beautiful scenery.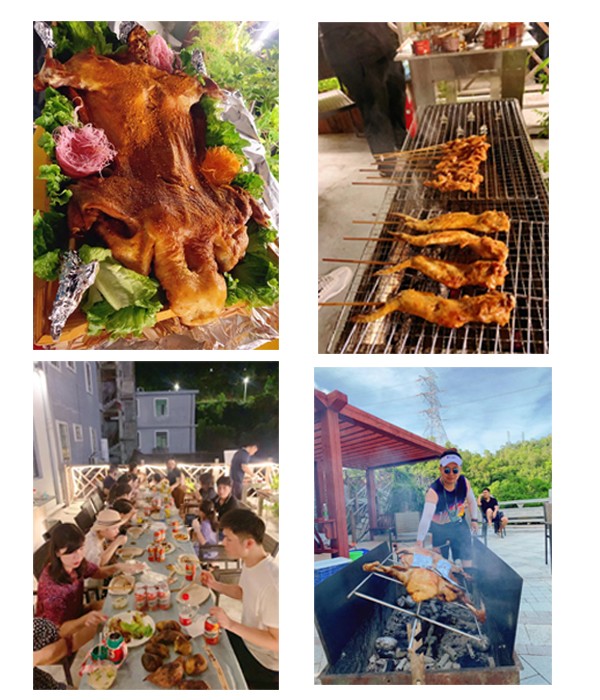 After dinner, it was free time. Some colleagues preferred to return their rooms early, sitting on the balcony, under the bright moonlight, the endless blue sea was in front of the view, the sea breeze was blowing slowly, very comfortable for enjoying the rare peaceful moments.
Colleagues who were good at singing preferred to gather in the KTV room. In the daily working life, they were busy business men, or serious engineers, but at that time, they were 'soul singers',
They won rounds of applause with their songs.
Then in the late night, everyone said goodnight to each other and went to the room for rest.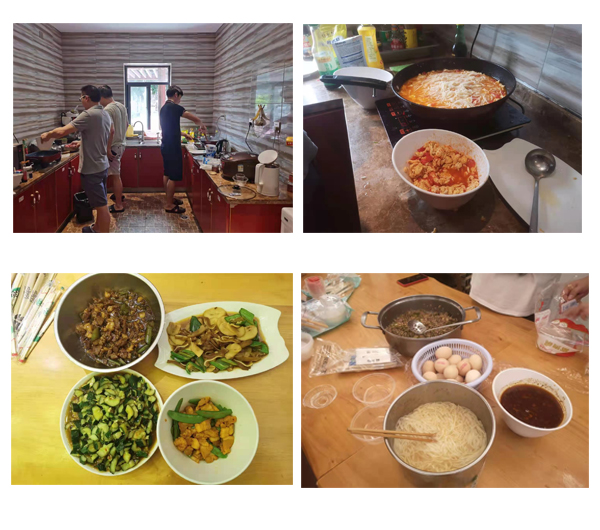 In the early morning of the next morning, the warm-hearted daddy woke up early to prepare breakfast: tomato and egg noodles, chili-fried minced meat noodles, bread, milk and eggs, basically taking care of everyone's taste.
After breakfast, everyone packed their bags and prepared to return, saying goodbye to this short journey, and returning to the busy daily life.
This short team building trip allowed us to have closer contact with colleagues, and discover each other's strengths. In the next half of 2021, we will work together better, and fight for higher customer achievements and company value.