In the Internet era, new media marketing has occupied a higher and higher proportion in the marketing activities of enterprises. In particular, since the outbreak of COVID-19 in 2020, due to the control measures of various countries, overseas travel activities have been limited, and many exhibitions have not been held as scheduled. As the global industrial automation solution provider, Leadshine is constantly exploring new marketing methods, striving for innovation, keeping close contact with overseas customers.
1. Social Media Publicity
A few years ago, Leadshine registered its official account on Linkedin, Facebook, Twitter, Youtube and other new media platforms to serve as a window for external publicity, publishing company news, product updates, industry information, etc. In recent years, Leadshine overseas marketing department has intensified its publicity on the social media platform to facilitate channel agents and end customers to understand the latest development trends of Leadshine and achieve a win-win situation.
Follow Leadshine at:
Linkedin: https://www.linkedin.com/company/leadshine-technology-co.-ltd./
Facebook: https://www.facebook.com/leadshinegroup/
Twitter: https://twitter.com/LEADSHINE_OFFIC
Youtube: https://www.youtube.com/channel/UCXS-bn-0lUdVDRcG4C731dw?view_as=subscriber
2. Youtube Videos
In the new era of 5G Internet, video as a transmission medium has become popular and crucial. Leadshine also grasped the opportunity and registered Leadshine official youtube channel. Various videos help customers have more intuitive understanding of Leadshine development status, understand the performance and debugging methods of new products, learn to use Leadshine products skillfully. On the basis of self-made videos, the overseas marketing team focuses on cooperation with professional Youtube bloggers and attracts many new customers to fully understand Leadshine and its star products through their rational, objective evaluation. For example, recently, a German blogger, who is very professional in the motion control field, released a video about Leadshine EL7 series servo drive and its matching 100W and 400W servo motor. Once published online, it has attracted the full attention of many new customers and won a lot of praise.
(Youtube link: https://www.youtube.com/watch?v=FEPfznStd0s&t=1094s)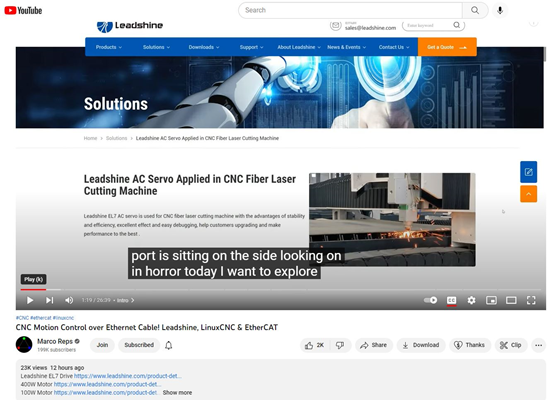 3. Live Broadcast
Live broadcast is also a new marketing method that has become popular in recent years. Meanwhile, Leadshine also actively tried to carry out a live broadcast of the new product release conference with the theme of "Excellent Motion Control, Ingenuity and Dream Building". The first show of the live broadcast has achieved outstanding performance, effectively strengthening the interaction between Leadshine and domestic distributors, end users, shortening the distance between the company and users.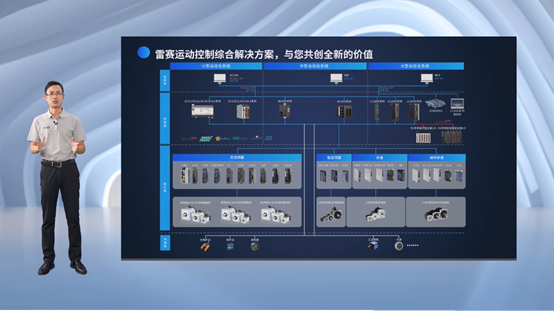 In the field of new media marketing, Leadshine will continue to make intensive exploration and devote itself to providing timely, effective and high-value information, services to global customers. Sincerely hope that overseas partners, end-users, media, various institutions, etc. will actively interact with Leadshine, leave your comments and suggestions, help Leadshine grow rapidly in the new media field and provide customers with more convenient services, creating the long term win-win situation together.