Since its foundation in 1997, Leadshine has been deeply engaged in the overseas market for more than 20 years, and has established deep cooperative relations with many distributors and industrial end users in the global market. With high popularity and reputation, Leadshine continues to improve our R&D capability and add to our product lines to meet the diversified and customized market needs. Currently, Leadshine has become one of the world's leading motion control solution providers. Our products are widely used in various industries like CNC Router, Fiber Laser, Electronics & Semiconductor, New Energy, Logistics, Medical & Healthcare etc.
We were absent from many overseas automation industry events in the past 3 years due to the epidemic control measures of various countries. After several years of accumulation, Leadshine is ready to launch a full range of products and industry solutions for overseas market in 2023.
1. AUTOMATE SHOW 2023
As the largest and most professional exhibition of robotics and automation technology in North America, AUTOMATE SHOW has attracted numerous international manufacturers to participate in the exhibition. As a regular exhibitor, our booth has following highlights this time:
Leadshine booth has attracted many visitors, our sales and product experts are standby at booth 5904 for providing professional services anytime during May 22~25,2023.
2. ANNUAL EVENTS
Following the Automate Show 2023, Leadshine will attend following exhibitions held in Turkey, Vietnam, India and Germany. Please make an appointment with us timely according to your schedule.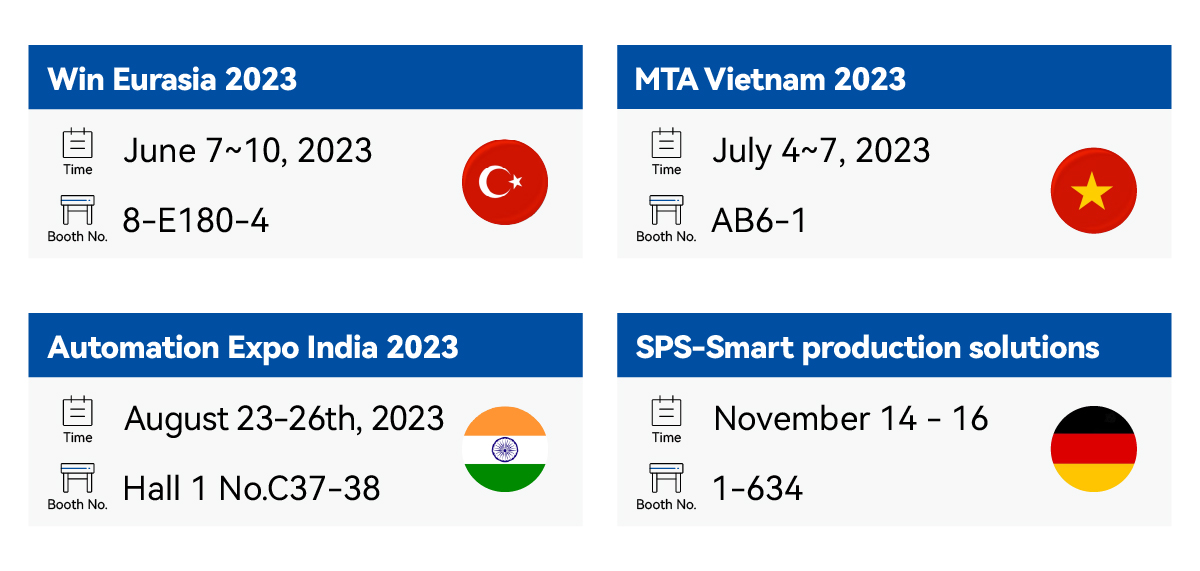 Sincerely looking forward to meet you again! Any questions about the company or products, please contact us via email directly (sales@leadshine.com). Our team will offer the in time assistance effectively.
Leadshine will continue to focus on product development, performance improvement, industry insight, quality and cost control, etc., to contribute to the rapid development of global industrial intelligent manufacturing.